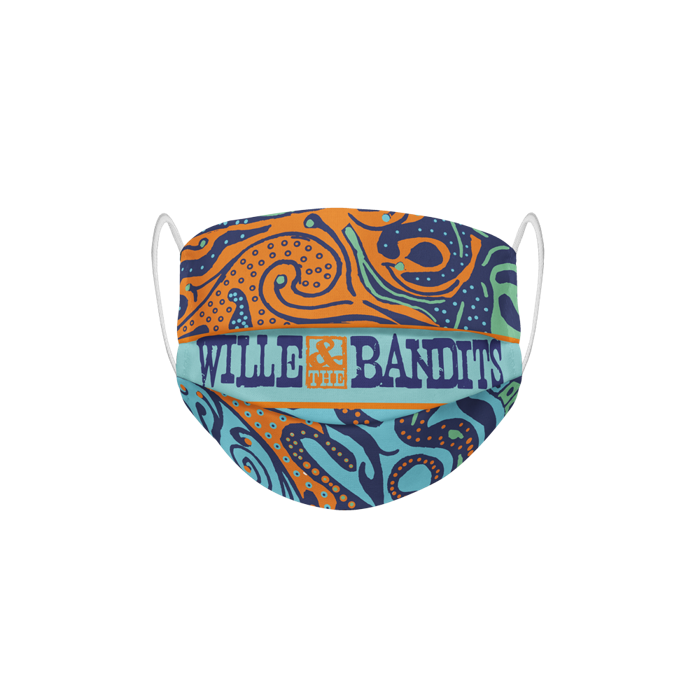 Wille and the Bandits Facemasks
Who says Facemasks need to be dull? Its now is compulsory to wear facemasks in many public places across the globe, why not wear one supporting a band who's music you love.
They're fully washable which makes them reusable.
Any barrier is a good barrier right now, but a bandit barrier is better!
Stay safe all x
please note the earliest delivery will be 21st June